Things started off a little bit differently today. First up was going to the D-Store to watch the MotoGP Great Britain race. Horrible what happened to Dovi. Awesome for Rins, and undeniably another huge win for Marc.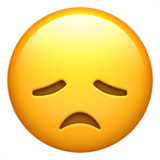 But not wanting to be too discouraged Mario, and I headed out to the parking lot for some minimoto fun.
Here's an overview of the lot. This photo is fairly old so it doesn't show the most current setup, but the overall layout is much the same. Some of it changed on the backside due to the AC gear installed, and the container in the back. This time I swept the entire course. I didn't want to have another close call like I did on the first day. This made for a huge improvement in confidence, but I was still shy around the backside of the course where it got a little squirrelly previously.
By far the funnest corner is at the front which swoops downhill in a really nice left that feeds into a long soft right. The bike is truly enjoyable to pilot through this section.
I tried a few different locations for the cones this time. The lot isn't particularly flat, which is great for doing laps, but not as conducive for drills. Here's a shot of Mario doing figure 8s.
The little Cobra got really dirty this time out. I'll have to spend a fair amount of time cleaning it up!
The biggest issue is for sure the front brakes. I had them give out a couple of time, and they were never fully operational. The shock issue isn't so bad once on the bike, but this probably reduces the bikes ability to turn with the rear end compressed so much.
Overall it was another very fun day at the parking lot.