It's best if you make an account on
imgur
and link your photos from there. It's pretty easy to set up an account with them. Just go to their site, and create an account. Upload some photos. Oganize them into albums if you like. Roll over the little ˘ menu and select "Get Share Links." Click on the BBCode (Forums) copy button. This will place the link into your copy buffer. Then go to your post and paste it in. It's that easy!
As an accommodation I've set up an inline plug-in to upload photos, but if everyone posts all their photos there it will fill up. So please make, and use your own account for most things.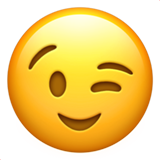 To upload and insert an image;
Click on the imgur "I" icon from the tool bar
Select an appropriate image with your file browser
Wait for the image to upload
The url will insert between a couple of img tags
For some unknown reason though, the images are always inserted at the end of the post. So either insert them as you go, or copy/past into the desired location.
Code: Select all
[img]https://i.imgur.com/PrlS53Y.jpg[/img]