It's finally going to happen this year. I actually don't quite believe it yet! I've been planing on doing this for so long it seems totally surreal. My seventh trip to Japan will be as a rider.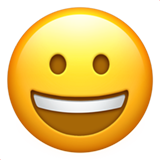 🏍
Tomorrow, January 2nd, is traditionally a great day to buy plane tickets to Japan, and I will probably to get one tomorrow. I intend to spend about five weeks riding around, and being Tabibito san. The only set in stone date is May 5th for
Cmac's Twisty Butt Coast to Coast
. Other than that, and some time to get there to prep a bike my schedule is pretty open.
I do wonder a bit about the weather. How is April compared to May for riding weather? In a way it would be nice to get there a little earlier in April to have more time to sort the bike, but staying longer in May is attractive too. I know weather has become about as predictable as well the weather! lolz
I probably should have bought
Red's ST2
as it would be a perfect bike for this adventure being that it was well sorted, and had many upgrades. But I really want to be riding a two stroke. Hopefully this aspect of the adventure will be able to come true, and be manageable. I expect I'll be chatting John up about some auctions.