During run-in I've finally found the reason for random idle irregularites... There was an air leak (of course) and a major one. It always looked to me like rubber intake doesn't hold carb firm enough, no matter how far it's pushed in or how tight the clamp is screwed. The reason was stupid, carb wasnt properly seated. It has to be tilted slightly and only than it slide all the way in and allow clamp to grip it tightly!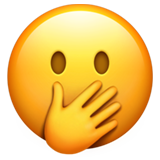 Thru exhaust port I've found vertical schratches on piston skirt:
Inside there is some scoring, but I'm not sure how serious this is:
also on back transfer:
almost no scoring at sides:
Is this accepatable or too much scoring during run-in?