.
The Derbi Reactivation Project
My all time favorite bike is the 05 GPR that I sourced from Atlanta. A Saab buddy of mine picked it up, crated it, and delivered it to a dock where it was then trucked out to Oakland. I picked it up there with my Saab. The warehouse guys said "theres no way you are getting that in there." I just proceeded to prove him wrong.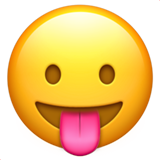 I put a lot of effort into this bike. Engine, brakes, suspension, tires—the only thing I didn't really mess with was the looks, because I really love the styling of the 05 GPR.
Then almost exactly three years ago I was crashed on it by a young woman in a Honda Civic. This broke many of my bones, messed up my knees, and a bunch of rear teeth. Even three years later I'm nowhere close to the physical state before the crash. But I wasn't the only one hurt—my bike suffered greatly too.
I tried a few things to get it running again, but it really needed some serious effort. So I pulled it apart, brought it into the kitchen, and set it to non-op. CA speak for I'm not paying any reg fees while I can't ride my bike.
I've slowly been gathering parts for it, and now I have enough to maybe get it running again. This will very much be a project where the bike comes together, and then I slowly rebuild it to where I want to take it.
I was going to wait until I had all the bits, but I so miss this bike that I have to do something about it. That means a temporary engine, temporary plastics, and well a few of the things that I wanted to do. But being a long term project it's okay to do things in steps.
Some fun things I've already picked up for it
The Forks!
I was able to get
the
forks! Yeah that's all I'm going to say about them for now, but Scotty knows what I'm talking about—and if you want a set let me know. I'll help you get them too.
Jolly Moto
I always wanted a Jolly Moto pipe for the GPR. I have one on the Monza, and it's so awesome. One popped up on eBay a while back, and no one went for it. It got relisted, and still—so I bought it. It's really not the right match for my engine, but well it's a Jolly Moto!
Xtreme
The previous build featured the 45mm stroked Airsal Xtreme kit. I still haven't figured out how to make that happy, so for this temporary engine build I'm going to go with tho 40mm stroked Xtreme kit, also with the Airsal crank.
Sava
I've been running the "MotoGP" tires on this bike. I had sourced a rear wheel from the 2T 125 because it's wider. But there were too many differences so I went back to the 50cc rear wheel. This meant that the tires didn't properly fit the wheels.
Since then Sava has come out with the MC50 super soft. Oh yeah! Same compound that they use to make the track tires. They probably wont last all that long, but who the hell cares when you can ride street tires like that on a fifty! Benji only had the front in stock, so I'm going to have to wait for the rear.
Plastics
I finally found a place that still makes the GPR50 fiberglass farings. It takes a while, and they are pricey. But I fully intend to go for it—eventually. For now though I have a set from an 02 GPR, and I'm going to try to make those work.
Brembo
I've been running the 16x18 radial Brembo on the GPR, but it's time to upgrade (the 16x18 went to the Red bike, and is now on the Track Bike).
Okay that's a good opener. I'll probably be updating the OP from time to time.