Originally they provide one in the kit which is a simple heat resistant silicone Oring. What I bought is an Fkm(viton) o-ring. Normally this is what everyone uses in motogp here.
Last day I searched around what could be the problem.
Originally the give you a 56x1.6mm o-ring. That was way too thin so it burnt up.
After this I putted in a 57x2mm that was probably waay to thick so the combustion chamber cannot sit into its place.
Last day I putted in 56x2mm (it can flatten out a bit more than the 57mm) the difference in throttle response was pretty noticable.(I also seen smaller/less bubbles in the water system.
What I will have to do is to get a thinner O-ring. 56x1.8mm would be good.
Yup I have a silencer holder thingy but I was just too lazy to put it on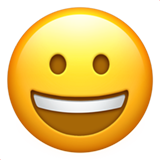 anyway I just started it up so that was no problem.