Posts: 219
Joined: Fri Dec 01, 2017 6:47 am
Location: WI
Replica: '99 GPR EBE-075
x 416
x 115
I'm looking for a rear seat, in any condition, that fits my 2000 Derbi GPR.

Thanks.


Jay
---
Posts: 3161
Joined: Wed Oct 11, 2017 1:05 am
Location: San Francisco
Replica: Derbi GPR
Cagiva Mito
Cobra CX65
Aprilia RS50
x 1756
x 1977
Contact:
Those are super difficult to find. They've been out of production for years. When my GPR was stolen the pillion seat was lost. They probably removed it to add gas. It took me years of searching to find one—which I eventually did on eBay UK.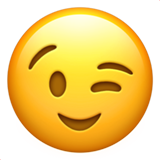 ---
I always sourced here locally (Hungary). There is a lot of rear seats, its about 20 euro. not pretty expensive.
---
Posts: 1
Joined: Wed May 27, 2020 7:55 pm
Location: Boston
Replica: 2001 Gpr50
1986 Cagiva Aletta Oro S2 125cc
Greetings from Boston. Any specific website in Hungary to fin these rear seats? Impossible to fin these. Any help is appreciated
---